1 tag
Morning Inspiration
2 tags
KONY 2012: Social Movement or State Propaganda for...
The media frenzy stirred up by the KONY 2012 campaign brought worldwide awareness to war criminal Joseph Kony, the head of Uganda's Lord's Resistance Army (LRA). While the majority of people enthusiastically follows this laudable cause, others have voiced concern that beneath it may lie a carefully thought out agenda that uses reverse psychology to justify a military intervention in...
"The world ain't all sunshine and rainbows. It's a very mean and..."
–
Death Metal Parrot
Hahahaha how awesome is this parrot?! I want a bird like that!!!
3 tags
Remembering Steve Jobs
The world has lost one of its greatest visionaries - Steve Jobs, an unconventional entrepreneur who inspired and motivated people, turned setbacks into success, and made the best of life until the very last day. After all, the Buddhist vegetarian who enriched our lives with the notorious Apple devices and some of the best animated films of all time, had figured out what life is all about. As he...
4 tags
Life, Liberty and the Pursuit of Happiness (#2)
What a House from 1902 Taught Me about Coming to Terms with Imperfection In early 2010, I moved into a house that is going to be 110 years old next year. It's a gorgeous building – soft green with antique ornaments, located perfectly in an artsy, lively neighborhood. As soon as you enter the front door, what you won't find is an even space. All floors, walls and ceilings are crooked to the...
2 tags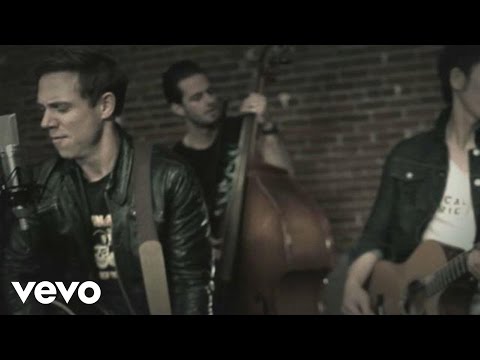 Talk Nerdy to Me
6 tags
Life, Liberty and the Pursuit of Happiness (#1)
It's funny, you know, oftentimes people tell me, "don't be so pessimistic, you've got all the time in the world, there's no need to do all these things right now". I really work hard to adhere to the "Live every day as if it were your last" attitude. This state of mind is the reason why I face my fears and move forward in life. When I go to sleep at night...
TH15 M355463 53RV35 T0 PR0V3 H0VV 0UR M1ND5 C4N D0 4M4Z1N6 TH1N65! 1MPR3551V3 TH1N65! 1N TH3 B361NN1N6 1T VV45 H4RD BUT N0VV, 0N TH15 L1N3 Y0UR M1ND 1S R34D1N6 1T 4UT0M4T1C4LLY VV1TH0UT 3V3N TH1NK1N6 4B0UT 1T. B3 PR0UD! 0NLY C3RT41N P30PL3 C4N R34D TH15. R3P05T 1F U UND3R5T4ND TH15 M355463, 8UT D0N'T T377 4NY0N3 VVH4T 1T M34N5.
5 tags
My Top 3 Feel Good Songs
Recorded in the 60s and 70s these three songs are old school, but nonetheless, they never fail to cheer me up. I just have to sing and dance along 'Risky Business Old Time Rock And Roll'-style. So, what songs do you listen to when you need a little pick me up? 1. My Girl - The Temptations 2. Want Ads - Honey Cone 3. Burning Love - Elvis Presley
2 tags
The Story of Bottled Water
"Water is life's mater and matrix, mother and medium. There is no life without water." - Albert Szent-Gyorgyi Although I'm living in an area with excellent tap water quality, I decided to get a water filter because our building is from 1902 and the pipes contain lead. Today my on-tap water filter has finally arrived and I'll let you know if it's worth getting this...
2 tags
"It's not bad to be poor. It's bad to be rich at the height of fame..."
– Valter dos Santos (Garbage picker, Jardim Gramacho, Brazil) http://www.wastelandmovie.com
4 tags
Bruno Mars - The Musical Chameleon
"I feel like I'm doing something a little different when it comes to music so it's really hard for me to find someone that understands the way I sing, the way I think, and the way I act… I wish I could say 'this is what I am'… but I really can't because every day I feel different." - Bruno Mars For the past five years I've been...
8 tags
Culcha Candela - Music for Millennials
"Music is what feelings sound like."  ~Author Unknown As someone who dedicates her life to pushing boundaries in a spirit of adventure, collaboration and innovation, I like my music like I like my people: as diverse and open-minded as possible. Naturally, I fell in love with Culcha Candela's music right away when I met them by accident (we were there to see a different...
3 tags
Remembering The King Of Pop
There's no artist who had a bigger influence on my life than Michael Jackson. In honor of the second anniversary of his death, I decided to write a little bit about how his music has inspired me over the past two decades. 1. Man In The Mirror I'm starting with the man in the mirror. I'm asking him to change his ways. And no message could have been any clearer: If you wanna...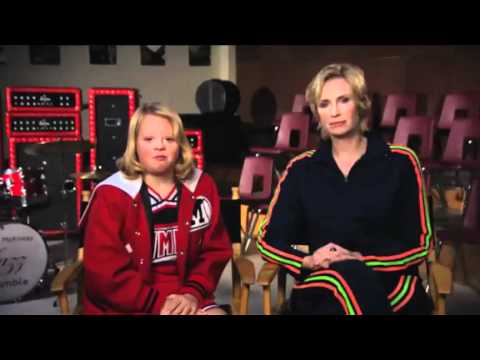 For every Reblog 1$ will be donated
littlemissgoodytwoshoes: For every Reblog 1$ will be donated to my autistic brothers fundraiser :)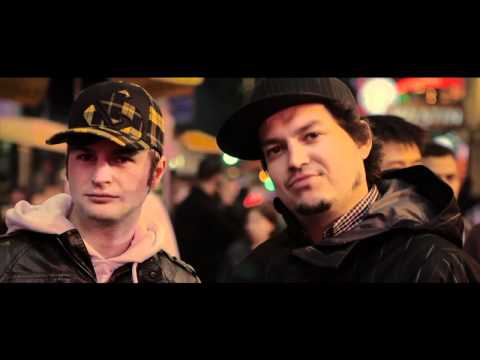 3 tags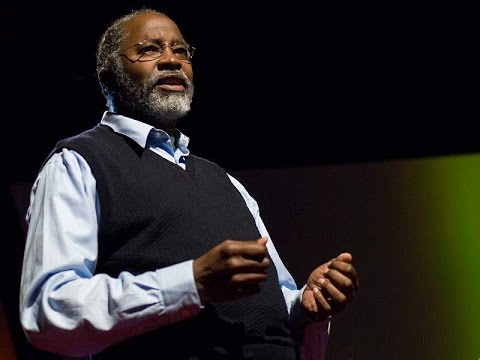 Watch
There are many people out there who think that their voice doesn't matter, so they keep quiet, waiting for change to happen on its own. The song "Hands Up" by German rapper Curse is a great reminder that anything is possible if we stand up for what we believe in because chances are there's at least a HANDful of people somewhere in this world who believe in the same thing we...
"Remember, if you ever need a helping hand, you'll find one at the end of your..."
– Audrey Hepburn (via littlemiss)
"The opposite of perfectionism is acceptance. Who cares what people expect us to..."
– http://bit.ly/lBwSOD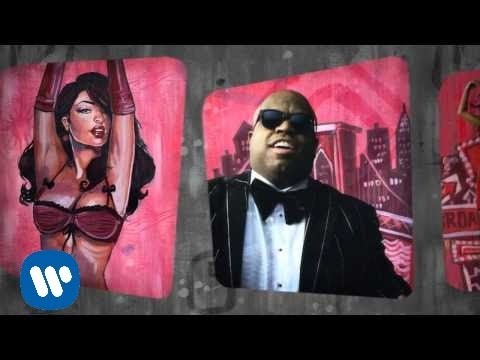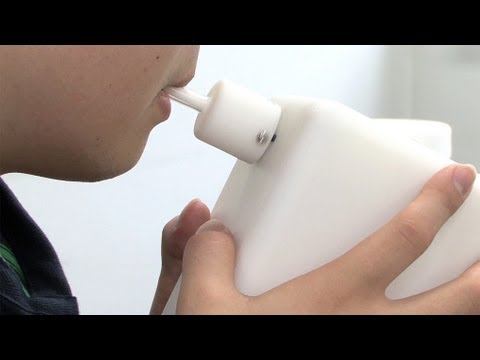 My Style - Be as Individual & Diverse as Possible
When it comes to style, I like to mix things up a little in order to look as different from others as possible. It's been a long process to find my personal style - traveling around the world, music & film have had a big influence and continue to do so. The biggest influence from music clearly came from Michael Jackson and Dru Hill, but being a huge fan of the 1950s, I also take a lot...
"Never be bullied into silence. Never allow yourself to be made a victim. Accept..."
– Harvey Fierstein
Watch
Get me a cup of Irish tea & a morning talk show host chat like this one and it's going to be a great day. #guiltypleasure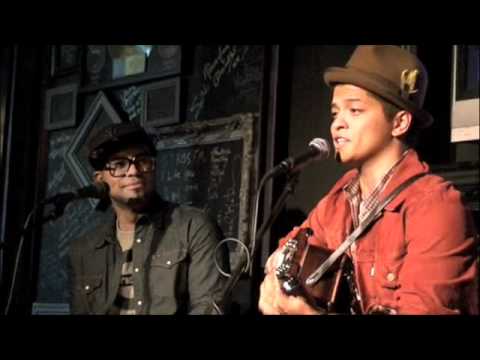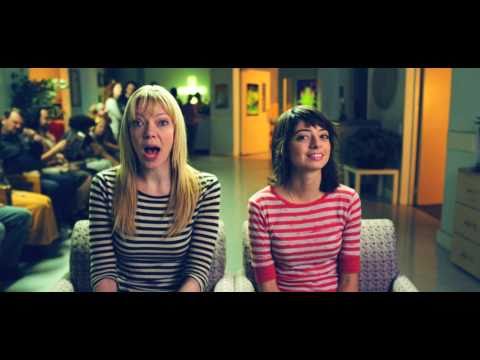 Ramblings About Music - in 140 Characters (more or...
Had to get up at 4.30am on a Sunday. Decided to make the best of it & catch up on some music (some 25+ albums) I haven't checked out yet. I wonder what happened to #HipHop #Rap #RnB… frankly most of it sounds the same to me these days. Highly recommend @bobatl's The Adventures of Bobby Ray & @TravieMcCoy's Lazarus, both convince with fresh versatile tunes. Most...
"Life's too short to wake up in the morning with regrets. So love the..."
– Unknown